Plans Underway for First Convention Center in Gangwon Province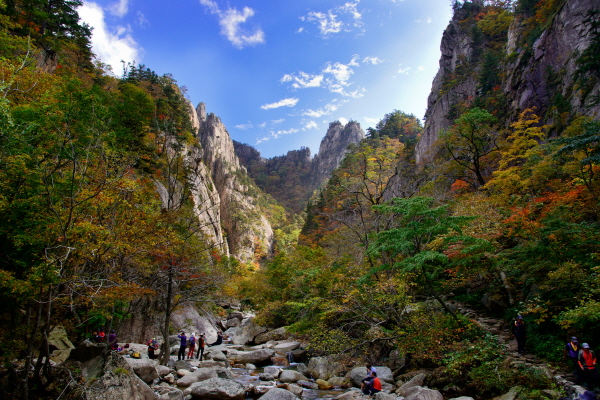 Pictured: Seoraksan Mountain in Gangwon Province, one of many natural landmarks in the province
Plans are underway for the construction of a new international convention center in Chuncheon, Gangwon Province, the first international convention center in the province.
Comprising the northeast region of the Korean peninsula, Gangwon Province is recognized for rich natural retreats, and includes major cities Gangneung, Chuncheon, and Pyeongchang. A popular destination for outdoor sports and recreation, the province hosted the 2018 PyeongChang Winter Olympics, showcasing its capability to host large-scale international events. The hosting of the games further enhanced the province's MICE hosting capabilities, including the extension of a KTX (high-speed bullet train) line connecting major cities within the province to Seoul in under 2 hours.
Demand for an international convention center in the province has been raised steadily in the past, and with the successful hosting of the Winter Olympics and the province receiving 4th in the nation for MICE events hosted in 2018, the province is hopeful for the plans of a new convention center to receive the green light to proceed with construction.
Currently, the top 3 regions for highest number of annual MICE events hosted in Korea is Seoul, Gyeonggi and Busan, all currently operating large scale convention centers – COEX (Seoul), KINTEX (Gyeonggi), and BEXCO (Busan). Gangwon Province anticipates the construction of its first international convention center will provide the boost it needs to place itself in the top three.
According to preliminary plans, the new convention center is expected to have a site area of 54,200 m2, total building area of 16,200 m2, and total floor area of 36,900 m2. The total project cost is anticipated to be 149 billion won. The convention center will be built in Hajungdo Island, an island in Chuncheon, also home to the new Lego Land Theme Park, currently under construction with a tentative opening date set for 2022. The theme park will be the 10th Lego Land in the world and the first in the nation.
With convenient access to Seoul and a wealth of recreational opportunities available in the region, the new convention center and theme park in Gangwon Province will open up doors of new opportunities for MICE visitors to Korea post-Covid-19.
close